An online platform to manage a community of developers.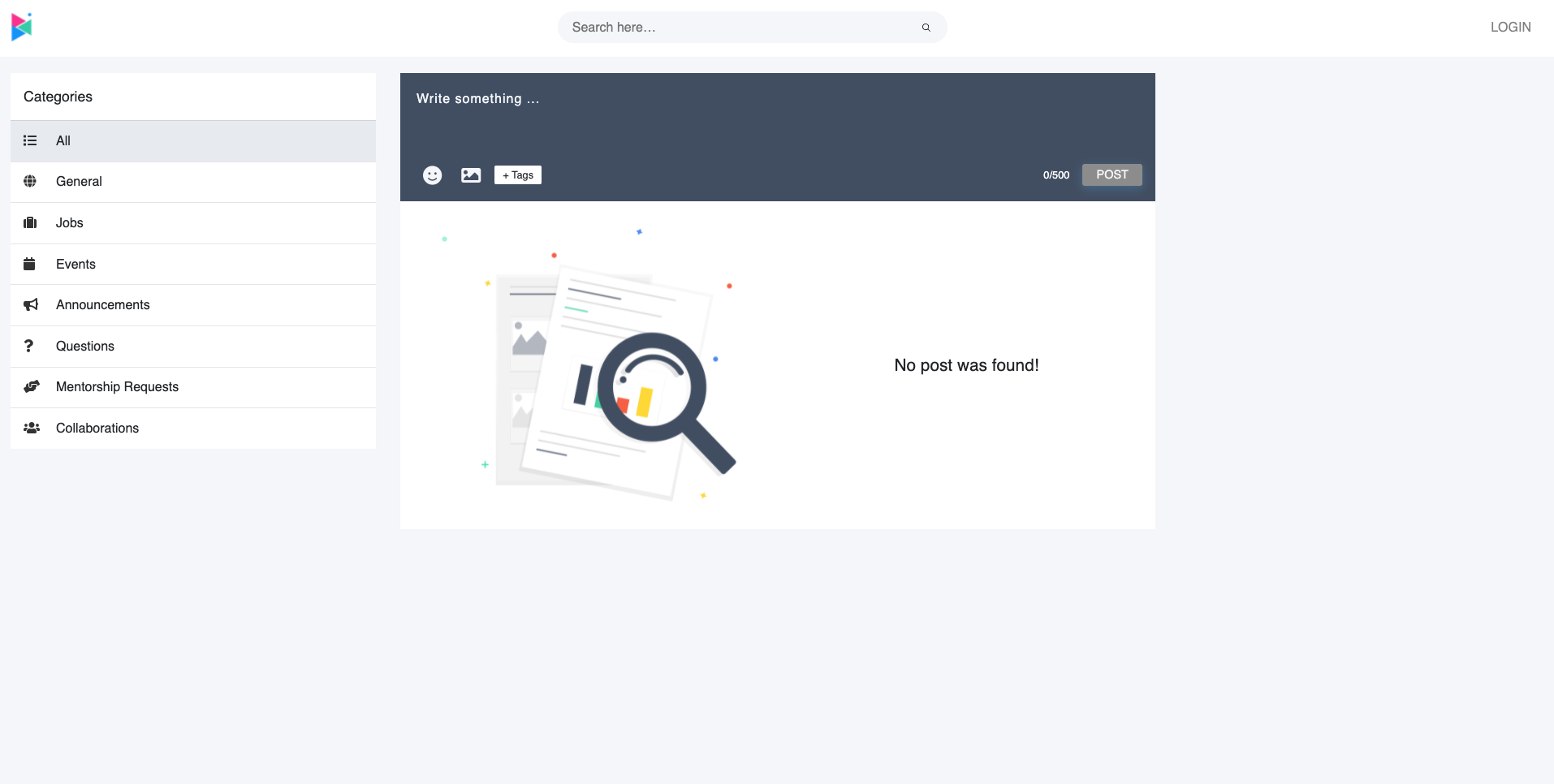 The idea was built from the community that I'm part of.
We wanted to build an application that could help us be more engaged in the community while helping each other at the same time
Core features of the platform are:
- Post Sharing
- Job Sharing
- Hosting Events
- Mentorship Requests, etc.